About Kudos
Kudos is a not-for-profit, employee-controlled disability services mutual and NDIS provider. We work in Adelaide and regional South Australia. We're the early childhood intervention services (0-6 years old) NDIS Partner in South Australia and provide hands-on therapy services tailored to the unique needs of our clients aged 7+.
Our friendly and passionate team is made up of highly experienced practitioners in speech pathology, occupational therapy, psychology, positive behaviour support, physiotherapy, social work, developmental education and specialist support coordination.
Our practitioners are given the time and support they need to provide their clients with the best possible service and achieve the best possible outcomes.
We show up every day with positivity, flexibility and plenty of heart. We're deeply invested in helping our clients live their best life; whatever that looks like. We go to a clients home or school, a playground, the beach; where ever they are – we'll be there.
I love my role as an Early Childhood Practitioner at Kudos. I know what is expected of me and I have the support and resources I need to do my job. I also enjoy being part of a supportive and experienced multi-disciplinary team who are willing to help each other out and share their knowledge and experience with each other.

Becky, Early Childhood Practitioner

I have been employed at Kudos for just over 3 years and feel that the staff are such a kind, caring and genuine bunch of people. Every staff member, no matter what their role, genuinely cares about each other and the clients we work with creating such a positive and enjoyable working environment.

Chanelle, Early Childhood Practitioner

I have only good things to say.. I love it. It is so nice to have joined such a passionate group of people and be immersed in a really positive environment.

Rosie, Positive Behaviour Support Practitioner

For me, the best part about Kudos is the heart-centred approach Kudos brings to the children and family it supports within the early childhood space here in South Australia. Each and every member of the team brings something special and unique, and I am honoured to be a part of the Kudos family.

Anastasia, Early Childhood Practitioner

I am proud to be working for an innovative, passionate and inspiring organisation. Today's children are tomorrow's future and it is a privilege to play a fundamental role in the lives of the young people and families we work with. Knowing that our role can have such a profound impact on a young person's entire life is both fulfilling and rewarding.

Angie, Team Leader Therapy Services
Our core values
Knowledge
We are a highly skilled and experienced multidisciplinary team of child and youth therapists, sharing best practice techniques with our community of children and young people and their families or caregivers to achieve results together.
Camaraderie
We are a group of like-minded and purposeful people with a shared passion for improving the lives of children and young people.
Enterprising
We are bold, innovative and brave, driven to do things differently through our Australian first mutual model of integrated service delivery.
Heart
We will inspire and care for each other, take pride in our achievements through mutual celebration and ensure everyone in our community – therapists, children and families – are valued and appreciated.
Life at kudos
At Kudos, it's important to us that everyone feels valued, supported and empowered to be their best. That includes our team just as much as the families we work with.
The Members of Kudos (our very own employees 😃) are the beating heart of our employee-controlled mutual. Kudos people are kind, supportive and respectful. We have an emphasis on best practice and ongoing training.
We actively seek to include, welcome and value unique contributions of all people. We encourage people with disability, Aboriginal Australians or Torres Strait Islanders and people from culturally diverse backgrounds to apply.
People who thrive at Kudos are:
Positive, humble and approachable
Compassionate, resilient and supportive
Adaptable, accountable, organised and self-driven
Systems thinkers
…and they have a sense of humour 😎
Does this sound like you? Are you an experienced practitioner who wants to do your best work in a supportive and varied environment where you aren't a cog in a corporate machine?
Kudos is the place for you.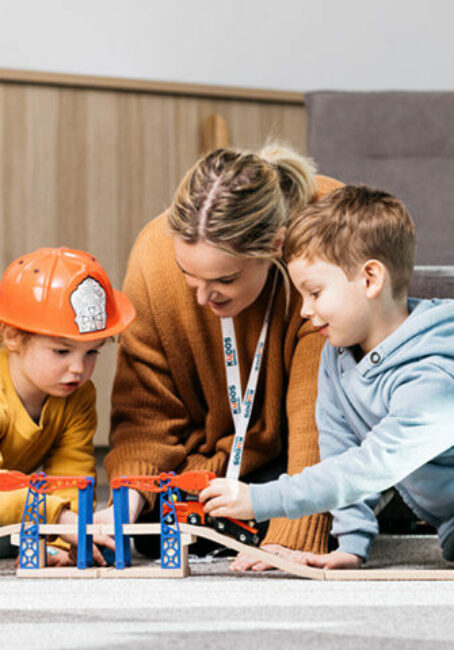 Kudos Early Childhood (EC)
Kudos EC are the NDIS partner in South Australia for early intervention support, assisting families to understand the potential role of the NDIS and to guide them to other appropriate supports. We also offer independent advice on providers of support most suited to their needs.
Our Early Childhood team comprises qualified Occupational Therapists, Speech Pathologists, Physiotherapists, Developmental Educators and Social Workers who believe in making a genuine and positive impact in the lives of children in the community. Their work involves a mixture of both face-to-face assessments of children and office-based administrative tasks.
These roles suit someone who wants to put their previous therapy experience to use in a different way.
Our Early Childhood team:
assist children, families, carers and community with information to further understand what the NDIS is and how it applies to understanding their child's developmental needs and services available to them

assess and accurately report the functional impact of a child's developmental delay to assist in the preparation of applications for access to the NDIS scheme with regards to early intervention

assess and prioritise needs to clearly and concisely summarise relevant information to make recommendations to support NDIS plan approval

conduct first plan and review planning conversations with clients – over the phone and in person

liaise and work cooperatively with key stakeholders to successfully implement NDIS plans

demonstrate a consistent drive to making a positive difference empowering the lives of children, their families, carers and the wider community at large.
Read more +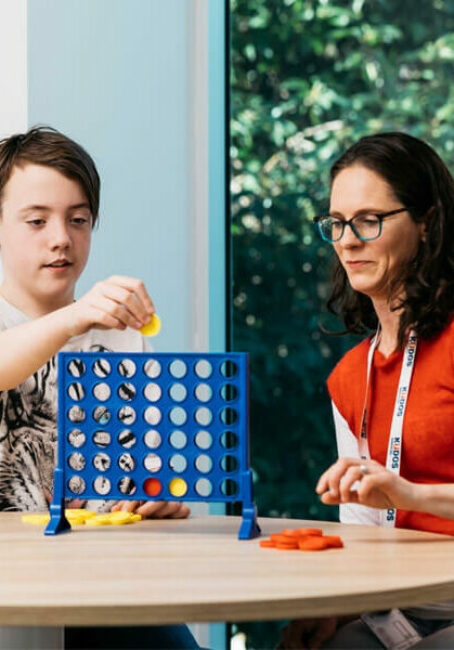 Kudos Services
Kudos Services provide hands-on therapy and behaviour support services focused on children (7+) and young people living with a disability.
Our therapy team is made up of highly experienced practitioners in speech pathology, occupational therapy, psychology, positive behaviour support, physiotherapy, social work, developmental education and specialist support coordination.
Working at Kudos Services suits experienced, friendly and passionate practitioners who are committed to provide their clients with the best possible service and achieve the best possible outcomes.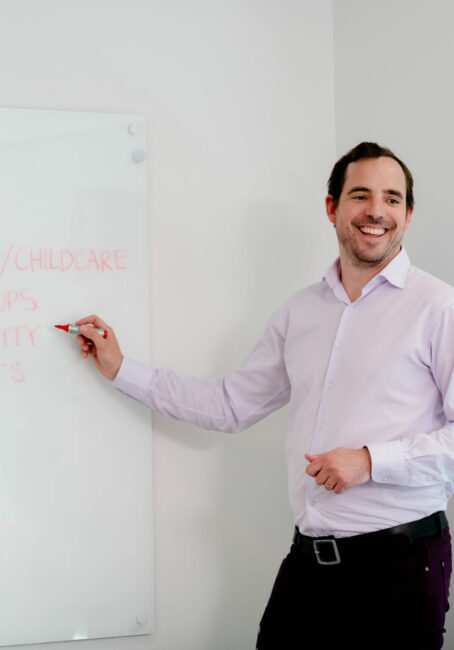 Kudos Corporate
These are the unsung heroes, the marketers, the HR folk, the WHS champions and the accountants. Without them things would fall apart.
If you're interested in becoming a part of the Kudos Corporate team, please register your interest below.
Kudos Employee Benefits
Benefits of working at Kudos include:
Flexible work environment with opportunities to work from home and our modern, relaxed offices in Unley and Elizabeth
Ongoing commitment to professional development with an annual professional development allowance tailored to your needs and interests
Access to an attractive remuneration package, including salary sacrificing
Laptop and access to company fleet vehicles
Career progression opportunities
One-on-one clinical supervision, from dedicated in-house Clinical Leads
An opportunity to join Kudos as a Member, getting involved in strategic direction and governance, among other things
Working with a range of allied health professionals to provide best practice services with a holistic and integrated approach
Access to Kudos Learning Management System, with a wide range of quality training modules
Employee Assistance Program
Dynamic and vibrant leaders
Mandatory fun and much more…
Current Roles
Click through to Seek to view and apply for these roles.
Kudos Early Childhood
Kudos Corporate