The Kudos Way
As a registered provider of support under the NDIS, we offer a wide range of services for children (9+), young people and adults, providing under one roof professional assessment, care planning and therapeutic services.
Community of care
When you work with Kudos, you become part of our community and we become part of yours. We'll find the best therapist, or team of therapists, to work with you and your family, your community, and other members of your support network and develop a program that is unique to you.
We show up every day with positivity, flexibility and plenty of heart. We're deeply invested in helping you live your best life; whatever that looks like.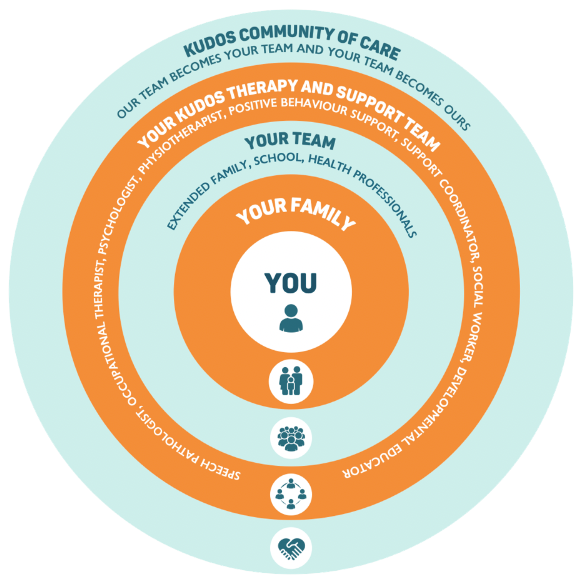 Our Services
Therapy Team
We work together as a team, building relationships, assessments, and interventions to help achieve goals and to evaluate how everyone involved is experiencing the service and the benefit of their therapy and support.
As an organisation who values evidenced-based intervention, our therapists and practitioners are supported by a skilled group of in-house clinical experts for coaching, training and supervision.
Contact us
To speak with us about Occupational Therapy or any other Therapy services, please contact us today.