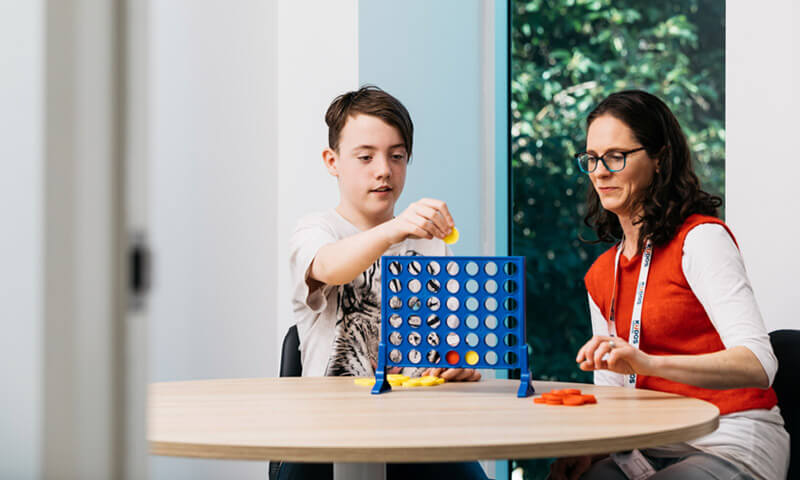 We provide hands-on therapy, positive behaviour support and support coordination services to children (aged 9+), young people and adults. Our team is passionate about enabling every person with a disability and their families to live their best lives.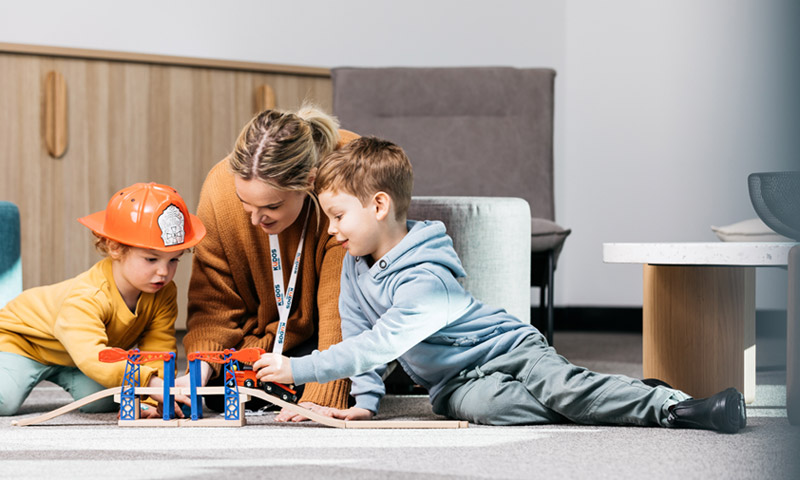 Kudos Services is the National Disability Insurance Scheme (NDIS) partner in South Australia for the Early Childhood (EC) pathway. The EC approach is designed to support children aged 0-6 years with developmental concerns or developmental delays and children 0-8 years with disabilities.
Therapy Services (9+) availability in your area – Live capacity board!
Find out what specialist services are currently available in your area. We can meet you at our office in Elizabeth or Unley, at school, at home, or anywhere in the community. Our multi-disciplinary Therapy team travels around Adelaide Metro and we also do regular fly-in & fly-out visits to Whyalla and Port Augusta.
See services availability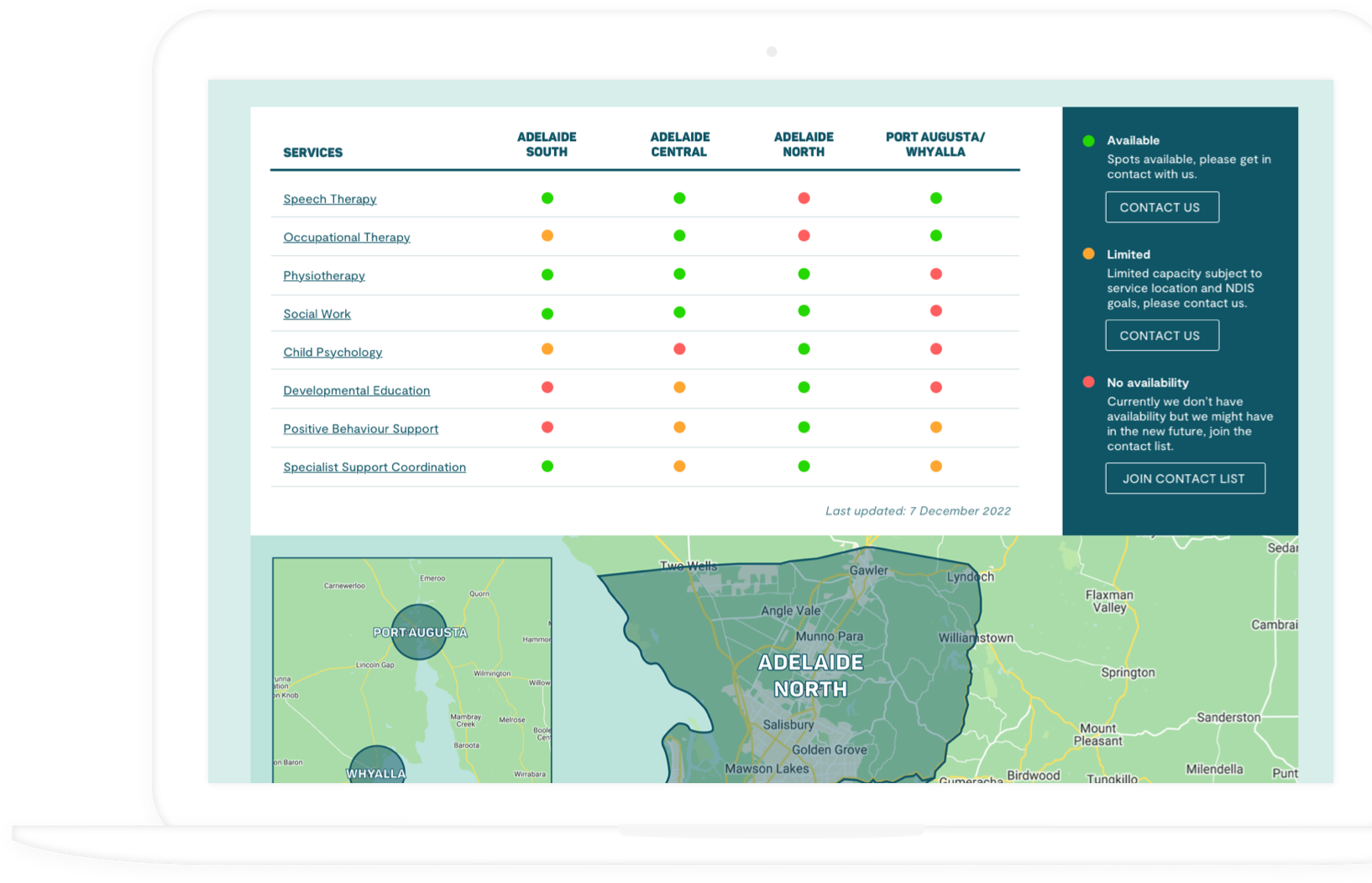 About Kudos Services
Kudos is a not-for-profit, employee-controlled disability services agency and NDIS provider working in Adelaide and regional South Australia.
We provide Therapy Services tailored to our clients' unique needs and the Early Childhood Approach for children younger than 9 as the NDIS Partner in South Australia.