DIY ACTIVITIES IDEAS THAT WON'T COST A LOT OF MONEY.
1   Threading pasta/cheerios etc onto string or onto long pieces of spaghetti stuck in playdough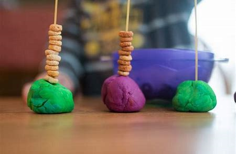 2   Sorting coloured pom poms into muffin tray – pick up using pincer grasp or tongs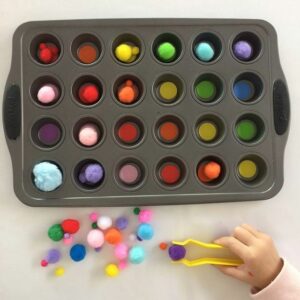 3    Playing with playdough or putty. Roll small balls or build snow characters.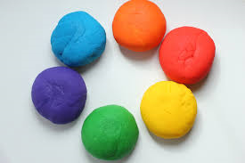 4   Cut a slit into a tennis ball. Stick some googly eyes onto the ball to create a character. Your child can then feed the character with beads or buttons by squeezing the ball.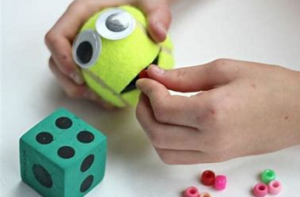 GAMES:
Avalanche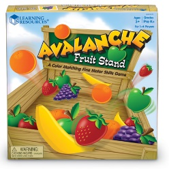 Operation
Topple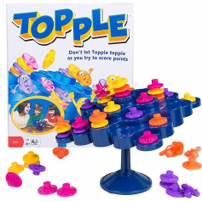 Giggle Wiggle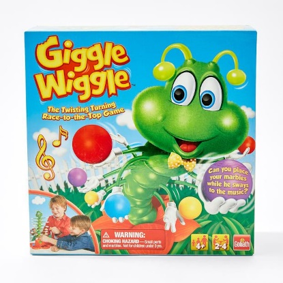 START PEGGING AROUND!!!
Why pegs you ask?
Using pegs as part of your child's activities can encourage the pinching action between thumb and finger. This helps to develop a good finger grip which supports your child to be confident to take on daily self-care tasks.
PEG ACTIVITIES
Help peg clothes on the clothesline
Peg favourite photos on a string (decorate bedrooms)
Peg individual pom-pom balls and do some stamp painting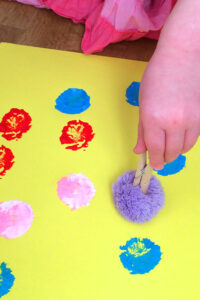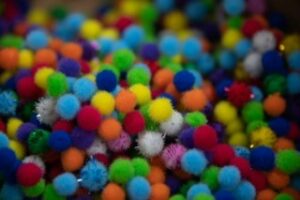 SPRAY BOTTLES!
Use it to water plants
Wash bathroom glass screens – tick this off your housework list….win win
Chalk drawing on the sidewalk, then "wash" it off with water from a spray bottle
Playing/drawing in shaving cream (i.e draw a car) and "cleaning" it with a spray bottle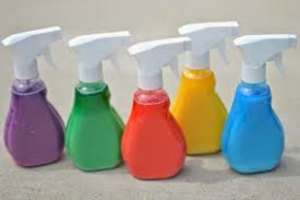 We understand your child may feel overwhelmed with various aspects of these activities. Patience and persistence may encourage these skills to develop and most of all have FUN.
'With heart,
KUDOS SERVICES OCCUPATIONAL THERAPISTS